JUCO DE Lawless picks WVU, will enroll for fall camp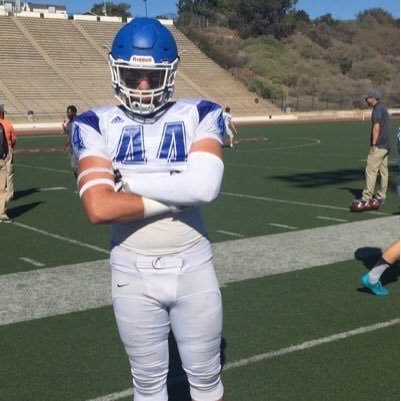 Valley Glen (Ca.) Los Angeles Valley C.C. defensive end Brandon Lawless had received opportunities from group of five programs but he always believed that he'd have a chance at the highest level.
The 6-foot-4, 260-pound, defensive end got that chance then West Virginia extended a scholarship offer to him and he elected to take them up on it and enroll in Morgantown prior to fall camp in order to start his career. He will be immediately eligible.
"They're bringing me in so I can report for fall camp," he said. "It's a huge blessing. I'm lost for words."
It's something that is a dream come true for the California native.
"It's a great opportunity at a power five school. It's a great conference in the Big 12 and West Virginia does well every year playing great competition," he said. "It's something I've always wanted as a kid. A lot of people told me when I was offered by New Mexico State and Wyoming to take it because I wouldn't get any more but I had to stay patient."
That patience paid off with the Mountaineers has he had been in contact with defensive line coach Bruce Tall since the spring. An undersized two-way starter at Crespi Carmelite High School, Lawless garnered attention from several FCS and Division II schools but he instead elected to try his hand at the junior college ranks as a full-qualifier in order to improve his stock.
He would grow two inches and add 20-pounds to his frame during his freshman season at Santa Monica College where he recorded 35 tackles and 7.5 sacks. That caught the attention of Tall.
"I have a great relationship with coach Tall. I can call him to talk about life not just football. I've stayed in contact with him two or three times a week and he's kept in touch with me," he said.
Lawless is set to enroll at West Virginia by August 1 and is slated to start his career as the field side end in the Mountaineers defense. He will have four years to play three at the college level and is excited to showcase what he can do in the Big 12 Conference.
"I'm a very versatile player. I feel like I can even play outside linebacker but they're going to build me up a little bit to play defensive end and that's good to hear," he said.
While he had been receiving interest from a number of other schools and had the option to stay in the junior college ranks for another season, Lawless felt that this opportunity was just too good to pass up and is excited to start the next chapter of his career even if it is far from home.
"The culture there is awesome. The city of Morgantown appreciates football and the environment there seems awesome," he said. "It's a very prestigious football program and has been for a long time."