Realignment and expansion on hold, for now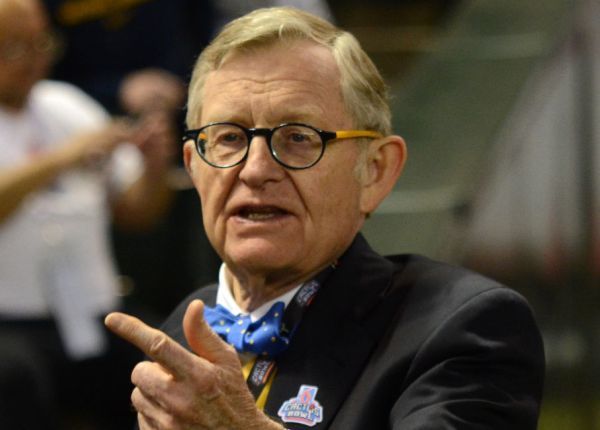 One school president and two athletic directors from three different power five programs believe conference realignment and expansion is on hold.
In January, the Division I council approved a proposal allowing FBS leagues with less than twelve member schools to hold a conference championship game as long as the league uses a full round robin schedule.
The Big 12, the only power five conference without at least twelve member schools can now hold a conference championship game if it chooses to do so.
Because the proposal was adopted, it is now playing a key role in keeping the current state of the Big 12, ACC, Big Ten, Pac-12 and SEC as is.
"I think it has helped a lot," West Virginia University president E. Gordon Gee told WVSports.com on Saturday night, after speaking during an Intercollegiate Athletics Panel in Morgantown.
"In the Big 12, it helps us in the fact that we don't have to expand in order to be able to have a conference championship game. I think everyone is now working very hard to keep us together. I would have said maybe two years ago there was a real possibility of a disruption, but I feel that it's much less now."
University of Oregon athletic director Rob Mullens and Virginia Tech athletic director Whit Babcock spoke on the issue during the panel discussion.
"I think everything is settled in now," Mullens said. "I think everyone is probably watching a league that only has ten teams and wondering, do they need two more? But, with the recent NCAA legislation that passed allowing a conference to have a league championship football game, without having two divisions and twelve members, I think you've seen it settle in."
The Big 12 and commissioner Bob Bowlsby have not decided if or when the league will utilize the rule to hold championship games.
From 1996 to 2010, the Big 12 held neutral site championship games in Dallas, Houston, Kansas City, San Antonio and St. Louis before Colorado, Nebraska, Missouri and Texas A&M left for new leagues.
"I agree with Rob (Mullens)," Babcock said. "The ACC is set, but we do pay attention to what goes on with the Big 12."
Gee also serves on the Big 12 expansion committee. At this time, the league does not have plans to move to twelve schools.
"I think we're a very stable league," Gee said. "And I think that we'd only speak about expansion if it makes sense."
The expansion committee still does research on potential future members, but none of the data is substantial enough for the league to pull the trigger on adding any new members.
"We've done all the analytics of what adding several teams would mean and what it would look like going into subdivisions," Gee added.